Phonate Technologies is working on new projects. Company has decided to enter into traffic lights fields. In this project 5 embedded engineer are working and this team is working under Mr. Divyanshu Nishad (CEO).
traffic is a very important part of a city. If not for traffic lights and stop signs, people's lives would be in danger every time they walked out their doors. People will be driving extremely fast and people will be hit just trying to have fun with their friends. So having traffic lights and stop signs this will prevent all this from happening. Company has main motive to helps india as digital to become a part of digital india.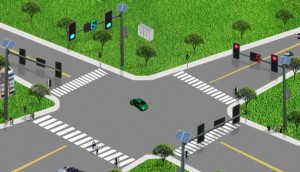 Traffic lights is a set of automatically operated coloured lights, typically red, amber, and green, for controlling traffic at road junctions, pedestrian crossings, and roundabouts.