There are a number of finance companies, some of which are known to be the major forces and there are many other small and medium sized companies. Banking and insurance are the two major branches of financial industry that are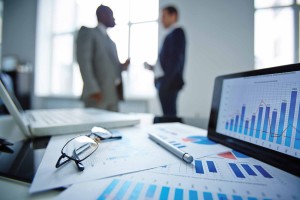 efficiently using latest technology in their business. The financial industry has always been the early acquirer of latest trends – be it using new software or sharing data on the internet. It is also the one of the biggest industry to have invested in IT sector in order to get better productivity and easy connectivity with their customers worldwide.
We develop database driven websites for banking & financial institutions that help them leverage the benefits of latest web technologies. These websites is integrated with fully-secured features & functionalities to offer end-customers a fabulous online experience.
It is very important to have a faultless reputation as well as knowledgeable experts in finance in the company. Phonate Technologies team has already helped some of the well known financial institutions to focus on their business activities through a better control on their IT segment. The direct cooperation has led in improved services and better turnaround time which in turn has made their clients happy. And for your special needs in the domain, our team work with their over years of experience and familiarity with core functionalities of financial sector.