Now a day's entertainment is shifting toward new media and companies are offering content online. Websites that offer multidimensional features are coming up every day. Media & Entertainment Services companies are doing changes by cutting costs and trying to accept the changed business models in order to adapt to the digital age.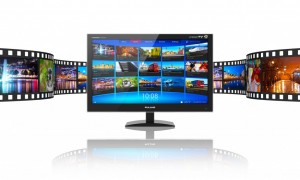 Media & Entertainment websites need to be visually appealing and innovative in nature. Phonate Technologies team completely understands this fact. With the help of reliable technologies, our team develops best website designs for media & entertainment companies. We offer to develop some of the most interesting, interactive and attractive websites and also can integrate with exclusive applications and games. The websites, applications and games can also be made available across a variety of platforms as well as all handheld devices.
Our team is expert to develop applications that can integrate to the entertainment site and also offer to add seat booking applications for entertainment portal and customize them. Customized and integrated sites with social media, search engine optimization and a whole lot of goodies to promote your business can be attained.