PHP website development is very much preferred these days. Open source languages are free and so is PHP. Hence the cost of development is minimized extensively. PHP is a server side scripting language. Its code is simplified which aids in building dynamic websites, complex web applications and database driven websites.
Phonate Technologies is one of the leading PHP website development company in India, providing PHP website design, e-commerce development services and other services likewise. Each time we develop products we aspire to deploy eminent products to our clients.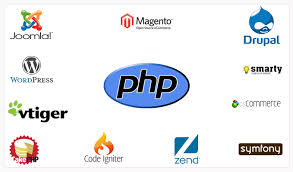 Our team of PHP website development is our pride. Our PHP website developers have complete mastery over the subject. They are proficient in designing projects that are simple and also the projects that are filled with many challenges. Our PHP website developers do not compromise with the quality yet we have always delivered cost effective products. PHP website customization facilitates in constructing the applications as per the need of the clients.
PHP is a widely-used general-purpose scripting language that is especially suited for Web development and can be embedded into HTML. MySQL is a relational database management system (RDBMS) that runs as a server providing multi-user access to a number of databases.
The Benefits of using PHP Technology:
There are many advantages for which PHP programming and MYSQL are generally used now a days. Here some of the primary benefits of using PHP for programming the websites.
Maintenance price is low
Reliable, quick and high performance
Can be run on operating systems like Windows, Linux and Unix
Multilingual support available
Compatible with various servers like IIS and Apache
Work like support for other databases
Following are some of the services provided by Phonate Technologies:
PHP website design
Development of e-commerce services
Development of enterprise application
Database driven PHP website development,
Web application maintenance,
Building web portals.