Phonate Technologies offer quality Database Development service for the Microsoft SQL Server platform. Phonate Technologies having expertise in custom SQL Server Development experience in MS SQL Server. Phonate Technologies has a dedicated and professional team of SQL server development who can provide exceptional database development for all major versions of MS SQL Server like SQLServer 6.5, SQLServer 7, SQLServer 2000,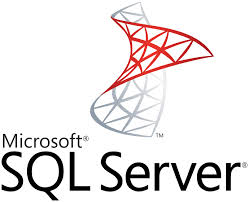 SQLServer 2005 and SQLServer 2008, SQLServer 2012. We give you cost-effective database development solutions which will improve your database performance. Our team of experienced Microsoft SQL Developers ensures top performance for your database systems which results in increased productivity and business management improvement.
Phonate Technologies provide MS SQL Development Services as
Database Designing
Structured Query Language
Store Procedure Development
Trouble-shooting and Query Optimization
ACID (atomicity, consistency, isolation, and durability)
SQL/T-SQL Programming
Database Performance Scalability and Indexing
Collaboration Data Objects (CDO)
Database QA/Testing Services
OLE DB (OLEDB or Object Linking and Embedding Database)
Tools and Technologies we used at Phonate Technologies as
Database Design
SQL/T-SQL Programming
Store Procedure Development
OLE DB (Object Linking and Embedding Database)
QA/Testing
Following are the Microsoft SQL Database Tools our developers are using while they working on our client's SQL Database.
SSMS Tools Pack
Toad for SQL Server
Navicat
dbForge Studio
Aqua Data Studio