If you are in deliberate urge to seek a cost-effective service of Static website designing Company then Phonate Technologies has to be your targeted area of new exploration. It is still the most desirable website development service in Fatehpur since 2014 flourishing both nationally and internally. As we know that your matter of concern in the Internet is the website. We are internationally acclaimed as the best static website design provider due to our introduction of innovation style and form.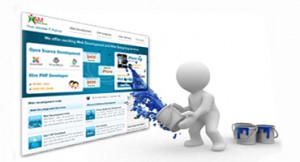 A huge number of clients are greatly influenced by our note-worthy HTML services of static website designing due to high graphics. The best part of our service is our highly specialised teams of professionals who are efficiently engaging in designing different stylistic concepts of digital marketing. As we deal with a long list of pristine clientele we are always intended to provide website with new ideologies.
We design our static website set up in such a way that it presents the user the way exactly as it was stored without being generated by any web application. By using such static website designing, our team of experts can efficiently display you the same and exact information for all other users without missing any context. The best part that we serve to our clients is that we allow them to include such pages which can be formatted by using template and can even be served with the aid of an application server. Through our high essence of interactivity we take the complete responsibility to run the client-side on our part.
Years after years we are attempting to satisfy a diversified client sector flawlessly because of our special characteristics of static website –
High quality
Explicitly Expert Team
Aesthetic Appeal
Impressive Design
User Friendly Attribute
Inspirational ideologies and new concepts
Transparent Communication